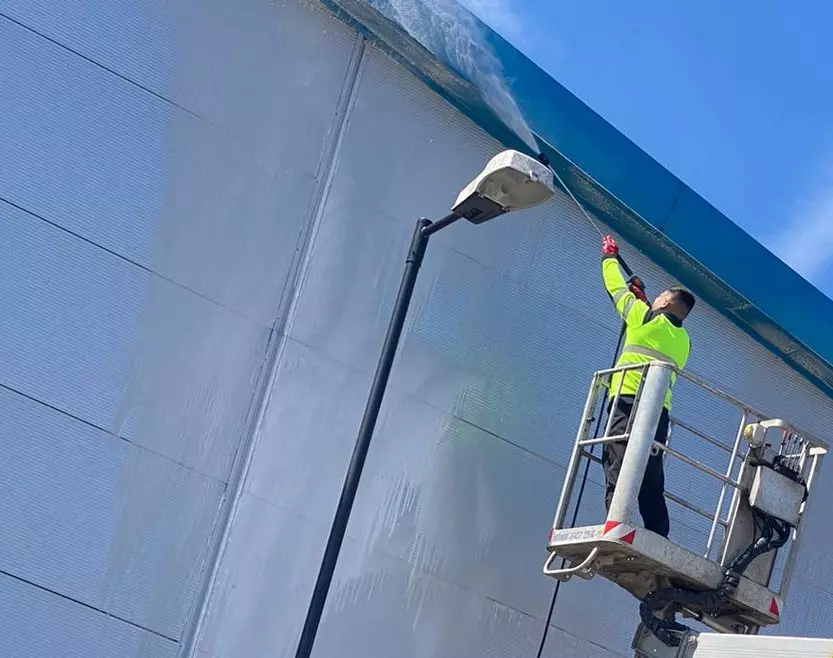 This removes moss and debris to provide a clean finish, which is carried out using a pressure washer or specialised steam cleaner. A gutter clearance is provided as part of this service.
Having a clean roof can increase the longevity of the roof condition, reduce excess debris falling into the gutters and reduce the risk of water ingress caused by moss build-up. 
This will also help provide a clean and tidy aesthetic that you will want to display on the exterior of the building. A grimy and dirty exterior appearance can give off an immediate bad impression to your customers and clients coming into your building.